The FHT were a partner sponsor of the Natural Health International Beauty Awards at the Excel London on the 3rd April, where three FHT massage therapists demonstrated the benefits of complementary therapy.
The Natural Health International Beauty Awards 2017 celebrate the very best natural beauty products, experts and retailers, and the FHT were proud to support these prestigious celebrations.
After the winners were announced, FHT therapists got stuck in offering a variety of relaxing massages to attendees. The taster treatments went down a treat with a consistent flow of volunteers, and we got to explain and show the holistic benefits treatments can make.
Raising awareness of our members and organisation, FHT therapists and staff gave their time to educate the readers and attendees of the awards about the benefits of holistic therapies.
Ben Wise Fowler:
FHT therapist and member Ben Wise-Fowler from North West London, is one of the therapist that took part at the event. He is qualified in aromatherapy, body massage, deep tissue massage, Indian head massage and facials. 
"I really enjoyed the general atmosphere of the event, and getting to spend time around like minded people who were really into the holistic lifestyle. My favourite response was from a lady who had battled cancer five times; the general gratitude from someone like that melts my heart and makes every moment spent in this job worth it."
You can find Ben's company, Bodyworks, Fitness & Massage Therapy here
Linda Cooke: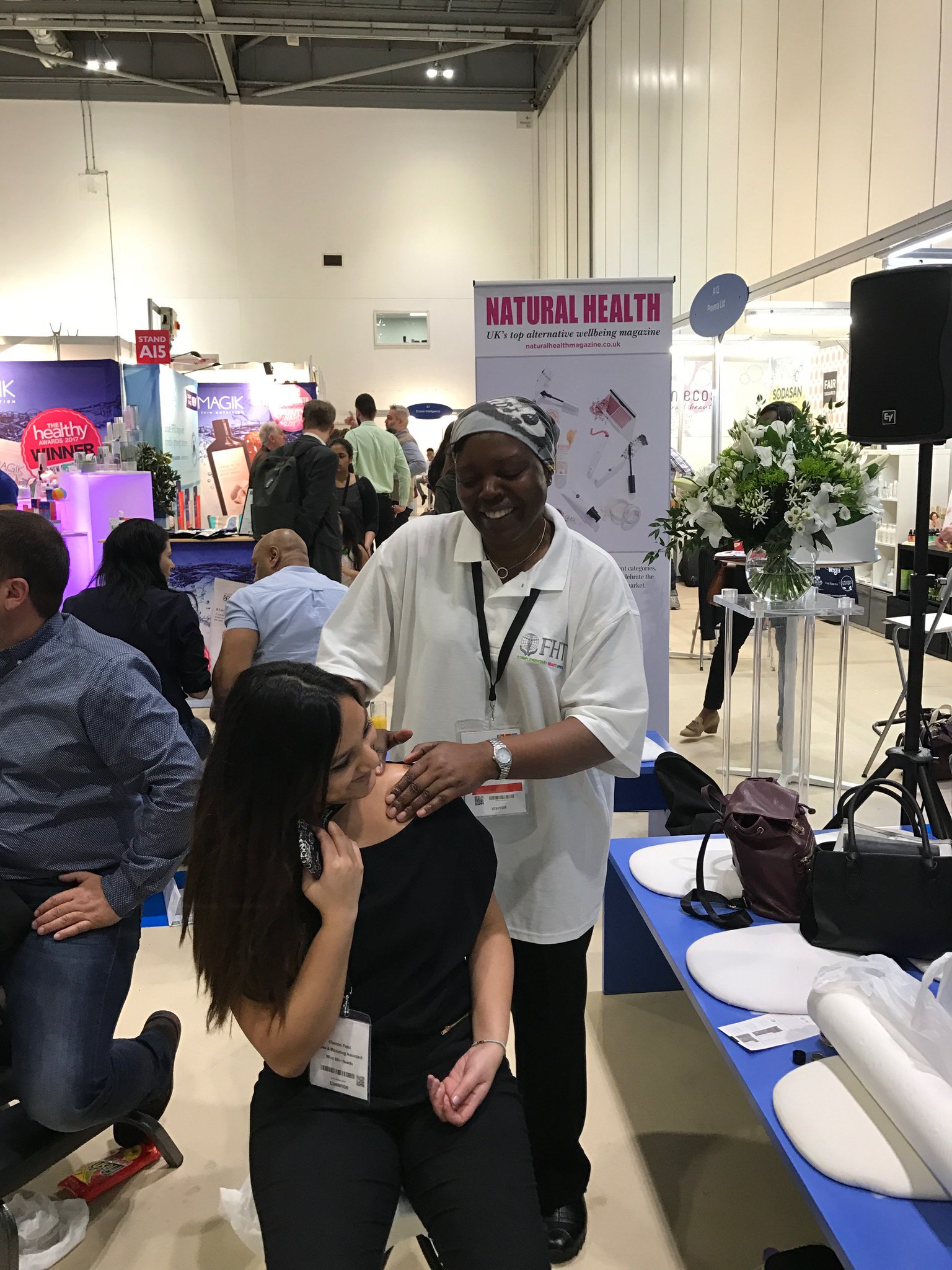 FHT therapist and member Linda Cooke offered her services during the event. She holds qualifications in stone therapy, body massage, hands free massage and natural face lift.
"I loved the feeling that we were all there to promote the profession in the best way possible, by providing our time free of charge, and to reassure people that not all massages have to take place undressed on a couch."
You can find Linda's company, Treaturight Face & Body here
Mario Sousa: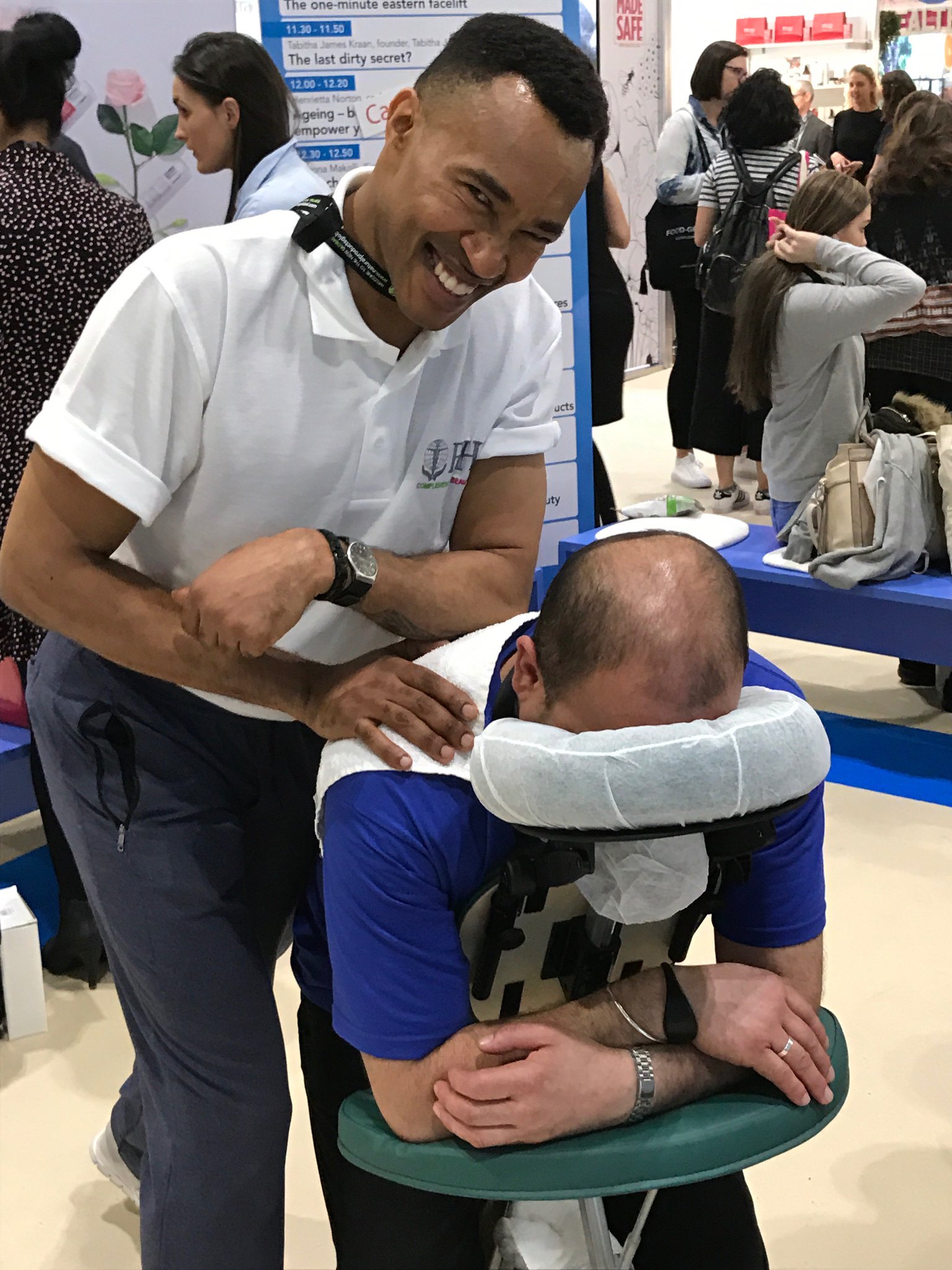 FHT therapist and member Mario Sousa was the third therapist to volunteered his time at the event. He is qualified in shiatsu and body massage. 
"At the Natural Health International Beauty Awards, I was so impressed by the efforts of the awards winners and all the nominees who have spent the entire year perfecting their products and services. This, I believe pushes the standards in the health and beauty industry much higher."
You can find Mario's company, DeSousa Holistics here
We would like to say a big thank you to Ben, Linda and Mario for donating their time to promote the FHT to the wider health and beauty industry.
Find qualified and professional therapists like these at www.fht.org.uk/findatherapist